Curacao Maps: Overview
Looking to find a way to help navigate Curacao during your upcoming trip? Look no further, we got you covered.
Curacao Map #1: Interactive
Source: http://curamap.com/index.php
This map includes a road map, as well as a navigation tool to find restaurants, hotels beaches and more.
Curacao Map #2: Basic
Source: http://www.worldatlas.com/webimage/countrys/namerica/caribb/lgcolor/curacao.htm
If you are looking for a more pedestrian look at the major towns and cities of Curacao as well as some quick elevation references, this map is for you.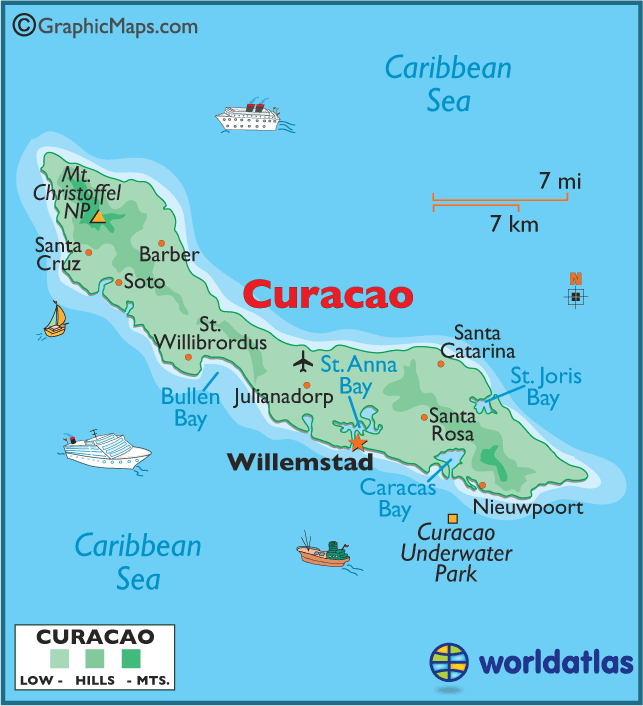 Curacao Map #3: Beaches and Hotels
Source: http://www.caribbean-on-line.com/islands/cr/crmap.shtml
If the first Curacao map left you overwhelmed and the second wasn't enough, this is the perfect map for you. It includes all the major beaches and hotels on Curacao, which is perfect for the casual vacationer looking to get a lay of the land.
Curacao Map #4: Diving Map
Source: http://scubav.net/images/Curacao_dive_map.jpg
This map is perfect for a list of all the diving sites in Curacao.
Want to learn more about Curacao? Download my Curacao Travel Guide.
The Guide includes:
Nearly 30 Pages of Curacao Tips, Tricks, and Secrets
Detailed information about the best resorts, restaurants, and activities
And MORE!